Blog this function on a mobile phone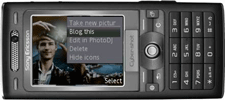 Now mobile phone comes with RSS and blogging features embedded!!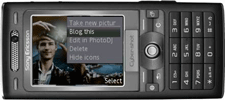 World's first Cyber-shot camera phones
In an industry first, Google's Blogger and Web Search integrate with the camera and the phone's UI to support personal blogging with a preloaded blogging application. The application allows end-users to create a blog on-the-go directly from their K800 or K790 without the use of messaging services to post pictures and text, and to view their blog directly on the phone. End-users simply take a photo using the phone and choose the "Blog this" option that appears on the screen after the photo is taken. This application is also available for the recently announced K610 mobile phone.